Oh, the scent of Lavender. Swaying romantically in the wind under the hot summer sky. Not only does lavender look beautiful it smells beautiful as well, it has tons of healing properties to go along with the beauty of it. It is one of the strongest remedies in the plant world, giving us a well rounded amount of relief from everyday ailments. Lavender is rich in aromatic molecules that are called esters, which are antispasmodic. These esters calm anxiety, stress and nervous tension.
Here are a few more ailments Lavender can heal.
Insomnia
Migraines
Burns
Insect Bites
Repels Insects
Skin problems
Viral Infections
Anti bacterial
Anti Inflammatory
The list goes on and on. Just the simple act of inhaling lavender brings respiratory relief to those who suffer from asthma, coughs, colds and influenza. It eases breathing by breaking up the phlegm blocking the lungs.
Refresh a tired mind by taking a whiff of lavender, it immediately aids in refreshing your senses. Try it at work when have a stressful day or you get that 2:30 feeling. Do you suffer from aching muscles or joints? Rub lavender mixed with a carrier oil like Jojoba, on the skin and it will relieve stiffness and pain, even if its from rheumatic discomfort.
Lavender also works beautifully on the skin and scalp, relieving skin conditions like eczema, dandruff, psoriasis, scabies and dermatitis.
Though lavender works wonders it should be avoided if pregnant or suffer from epilepsy.
Here are some ways to enjoy Lavender.
Take a Lavender Shower
After soaking your body and hair in the shower, add a few a drops of lavender oil to a little bit of water in a very small container, like a shampoo bottle cap and hold it over your head. Let the water fill up and run over on to your body. This causes the lavender oil to connect with the steam, great for your skin and lungs.
Lavender Vapor
Shower not enough vapor for you? Grab an oil burner or a vaporizer and fill it with warm water, add 6-8 drops of Lavender oil, grab a tea light and place it under the dish, in the space provided. You can use it in your bedroom or bathroom. This is a very good method when feeling cold coming on, or are suffering from insomnia. Keep the dish away from open windows and drafts to get the full effect.
Lavender Bath
Baths in general are good for several things like aches, stress relief and joint pain. Add 6-8 drops of lavender oil to your bath and give it a boost. Add the drops of lavender while the water is running or agitate it a lot to mix the particles in the bath. You can also add Epson salts and milk for a little extra happiness. Now just lie back and let the lavender do its work.
Lavender Massage
On of the fastest and most effective ways to treat sore and tight muscles is having a massage with lavender oils. When the lavender is applied directly to the skin it goes straight for the blood stream, relieving your body of its ailments almost immediately. Always dilute the oils when using lavender as a massage. A good carrier oil is Jojoba, apricot and coconut oil, they also have great benefits and will bring relief to your body.
Lavender Tissues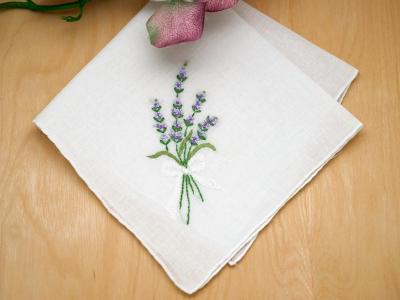 Great for stressful days at work, instant relief from the flu, sinusitis and anxiety; and super easy to make! Just drop 1-3 drops of lavender oil to a handkerchief or tissue and inhale it immediately! Just breathe in the relief.
Lavender Hand and Foot Bath
Have you been working all day on your feet? Well lavender oil can help relieve those tired, sore feet and hands. In a large bowl of warm water add between 4-6 drops of lavender oil, soak the ailing limb for 10 minutes, dry and apply lavender infused lotion. Enjoy the relief.
Lavender for Burns
After running cold water on the burn for approx 10 minutes, put a few drops of neat lavender oil onto the burnt area. Use this with sunburn, for you water babies! This will greatly assist the healing process. ONLY use lavender. Remember serious burns must be seen to by a doctor.
Want to know more about the benefits of essential oils for your purely beautiful body? Sign up for our email list, and become a follower!!